Presidential Lecture: Dr. Edmund S. Phelps
Mike & Ophelia Lazaridis Quantum Nano Centre

- Room 0101

Thursday, Mar 5, 2015 at 2:00 PM EST



Feridun Hamdullahpur, president and vice-chancellor of the University of Waterloo invites you to attend the guest lecture of Dr. Edmund S. Phelps.
Among his many accolades, Dr. Edmund S. Phelps is a Nobel Prize-winning economist and a McVickar Professor at Columbia University. His latest publication, Mass Flourishing: 
How Grassroots Innovation Created Jobs, Challenge, and Change, has received wide-spread global recognition.
As Canada's most innovative university, the University of Waterloo proudly welcomes this international thought leader to our campus.
In-room seating based on capacity. Limited overflow seating will be available.
Connect into the live-steam and watch the lecture remotely.
Mike & Ophelia Lazaridis Quantum Nano Centre
-
Room 0101
200 University Ave W Waterloo, ON N2L 3G1 CA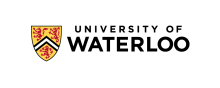 University of Waterloo
The University of Waterloo is Canada's top innovation university. With more than 36,000 students we are home to the world's largest co-operative education system of its kind. Our unmatched entrepreneurial culture, combined with an intensive focus on research, powers one of the top innovation hubs in the world. Find out more at uwaterloo.ca.