Beyond 2020 Strategic Plan Consultation Session - Undergraduate Students
Centre for Environmental and Information Technology

- EIT 3142

Thursday, Oct 25, 2018 at 10:00 AM EDT



BEYOND 2020 – JOIN THE CONVERSATION

This consultation session is open to all University of Waterloo undergraduate students.

Through the strategic plan consultations, the University will gather your ideas on what we need to achieve by 2025 and what success looks like.

Know before you go
Think about the overall consultation questions:

Considering your vision for the University, and the evidence provided, what outcomes do you think we need to achieve by 2025?
What would you see and hear that would tell us the goals have been achieved?

Come and share your ideas!
Centre for Environmental and Information Technology
-
EIT 3142
200 University Avenue West Waterloo, ON N2L 3G1 CA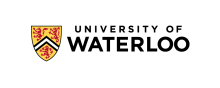 University of Waterloo
The University of Waterloo is Canada's top innovation university. With more than 36,000 students we are home to the world's largest co-operative education system of its kind. Our unmatched entrepreneurial culture, combined with an intensive focus on research, powers one of the top innovation hubs in the world. Find out more at uwaterloo.ca.