Xchanges: The Complexities of Intersections
Mike & Ophelia Lazaridis Quantum Nano Centre

Saturday, Mar 23, 2019 at 9:00 AM EDT

{ "name":"Xchanges: The Complexities of Intersections ", "description": "https://ticketfi.com/3076/xchanges-the-complexities-of-intersections", "startDate":"2019-03-23", "endDate":"2019-03-23", "startTime":"09:00", "endTime":"10:00", "location":"200 University Ave W Waterloo ON N2L 3G1 Canada", "label":"Add to Calendar", "options":[ "Apple", "Google", "iCal", "Microsoft365", "Outlook.com", "Yahoo" ], "timeZone":"US/Eastern", "trigger":"click", "inline":true, "listStyle":"modal", "iCalFileName":"invite.ics" }



How does intersectionality play a role in society? Where does it fit in? How does it impact city-building? Politics? Health? Religion?
If you are curious about any of these questions and want to learn more about race and intersectionality, Racial Advocacy for Inclusion, Solidarity, and Equity (RAISE) is proud to invite you to our first annual conference! RAISE is the Federation of Students newest equity-seeking service and our first every conference is called Xchanges: The Complexities of Intersections in commemoration of the International Day for the Elimination of Racial Discrimination.
We are focusing on the concept of Intersectionality and how it impacts every part of our lives through a broad array of speakers and workshop facilitators coming from diverse backgrounds in their work and identities. Through conversations, knowledge-sharing, story-telling, and interactive activities, we will explore the different ways that intersectional identities have shaped our life experiences and informed the way we place ourselves in systems and spaces.
We have invited speakers and educators representing government, academia, activism, education, health, and urbanism who, with decades of collective knowledge and experience within their respective fields, are eager to share their stories and lessons. We hope that participants of Xchanges: The Complexities of Intersections will take inspiration from our notable speakers and educators and apply the lens of Intersectionality to their own lives in order to address racial discrimination and help create a more equitable and inclusive world for racialized folks.
This event is mobility and wheelchair accessible and location of inclusive washrooms will be marked and shared with participants. If you have any further questions please don't hesitate to contact us at raise@feds.ca.

Schedule Overview:
9:00 am - 10:00 am: Registration and light breakfast
10:00 am - 10:15 am: Welcome and Land Acknowledgement
10:15 am - 11:00 am: Keynote Speaker 1 - MPP Laura Mae Lindo
11:05 am - 12:00 pm: Breakout Session 1
12:00 pm - 1:15 pm: Lunch
1:15 pm - 2:10 pm: Breakout Session 2
2:15 pm - 3:10 pm: Breakout Session 3
3:15 pm - 4:00 pm: Keynote Speaker 2 - Robin Mazumder
4:00 pm - 4:15 pm: Farewell and Thank-you

Workshop Descriptions:
WLU's Centre for Student Equity, Diversity, and Inclusion
Session Title: "Raising the Bar: Strengthening our capacity for critical allyship and support work to racialized student leaders"
Description: This workshop aims to highlight the institutional barriers that student activists doing equity-focused work face on campuses, and work through the possibilities and complexities of supporting student leadership from a lens of social justice and anti-oppressive framework. The session will also explore what role staff/faculty have in enabling the students' critical work by:
Identifying and strategizing to address common individual and institutional barrier

Providing meaningful wrap-around student support

Recognizing and minimizing sites and experiences of harm for racialized students in relationship to staff/faculty/administration

Strengthening our critical practices for responding to harm and violence, particularly in response to anti-black racism
Bios:
Lauren Burrows is an educator, community organizer, and activist whose work aims to decolonize institutional spaces and centralize the identities and experiences of those pushed to the margins. Lauren resides on the traditional territory of the Neutral, Anishnawbe and Haudenosaunee peoples in what is now called Southern Ontario. She currently acts as the Education and Inclusion Coordinator at Wilfrid Laurier University's Centre for Student Equity, Diversity, and Inclusion (Brantford) where she provides social justice education, consultation, and front-line student support. Her research interests include pro-social bystander interventions, critical allyship, anti-oppressive pedagogies, and healing justice for front line workers. Lauren also offers her labour to a variety of communities to enhance equity and is engaged in sharing best practices in dismantling systems of oppression across sectors.
Contact: lburrows@wlu.ca
Humera Javed is currently the Education & Inclusion Coordinator at the Centre for Student Equity, Diversity and Inclusion (Waterloo), Wilfrid Laurier University. She is a PhD student studying Curriculum Studies & Teacher Development at OISE (Ontario Institute for Studies in Education), University of Toronto. Her research interests include educational equity in higher education, student leadership development from an anti-oppressive framework, religious pluralism, and critical intra and inter-faith dialogue as it connects to social justice.
Contact: hjaved@wlu.ca
Indigenous Student Association
Session Title: "Kitchen Table Discussions: Land Acknowledgement, past, present and where to go from here?"
Description: Land acknowledgements are being made across many institutions, schools, universities and even at sporting events. Join the Indigenous Students Association for a kitchen table discussion on the: who, what, where, when, why and how's of land acknowledgements. The workshop will examine land acknowledgements and the implications on reconciliation. Land acknowledgements are often used to signify progress towards reconciliation, but how far do they go? How do we avoid acknowledgements from becoming box-ticking forms of inclusion and losing virtue with repetition? What exists beyond these acknowledgements? Afterall, a land acknowledgement without action is just a statement. Land acknowledgements are used to make people aware of Indigenous presence in a space or on a territory but moving beyond the land acknowledgement requires one to uncover their responsibilities as a guest on a territory. Join us to discuss the future of land acknowledgements and where to go from here.

Bio: The Indigenous Student Association (ISA) is a student run collective that supports the needs and interests of Indigenous undergraduate and graduate students on campus. We plan social outings and cultural workshops. We celebrate our heritage and promote awareness of Indigenous issues on campus.
Contact:
https://uwaterloo.ca/stpauls/waterloo-indigenous-student-centre/indigenous-student-association
Facebook: /indigstrong
Dr. Ciann Wilson
Session Title: Agents of Change Both Inside and Outside The Academy
Description:
This interactive workshop will begin with Dr. Wilson's discussion of her own work as a community-engaged scholar working in the fields of community health, sexual and reproductive justice, HIV/AIDS, with Black Indigenous and people of colour communities. Dr. Wilson's work focuses on the overall wellbeing and empowerment of racialized communities. Dr. Wilson will discuss how she comes to do this work within communities, touching on the parts of her history first as a student organizer, and then a community activist. The conversation will then be opened for the audience to pose questions for discussion relevant to their own community engagement, and as a collective the discussion will focus on the ways we can and should be more community-minded within and outside of the walls of the academy, the ways to cultivate collectivist thinking and support each other, and the value of this leadership in our communities.
Bio: Ciann is of Jamaican ancestry. She has over a decade of experience working within African, Caribbean and Black communities across the greater Toronto area first as a youth programmer and now as a health researcher. Her research interests build off her community-engaged work to include critical race theory, anti-/de-colonial theory, African diasporic and Indigenous community health, HIV/AIDS, sexual and reproductive wellbeing and community-based research. Her body of work aims to utilize research as an avenue for sharing the stories and realities of African diasporic, Indigenous and racialized peoples and improving the health and wellbeing of these communities.Ciann has been instrumental in establishing a community-based research hub, as well as an African, Caribbean, and Black Network in Waterloo Region.
Contact:
Dr. Craig Fortier
Session Title: "Sorry to Bother You: Disruption as Political Practice"
Description: This workshop engages participants in a discussion on various forms of political disruption that have resulted in significant social change. From the lunch-counter sit-ins of the civil rights movement, the flash mobs for migrant rights in Canada and the U.S., the round dances of Idle No More, and the defiance against police brutality by queer/trans* folks at the Stonewall Inn and after the Bathhouse Raids in Toronto we will think about protest as disruption of an oppressive norm. Participants will then be led in an activity that will give them some hands on experience on brainstorming, planning, and preparing for disruptive political actions.
Bio: Craig Fortier (he/him; they/them) is a Professor in Social Development Studies at Renison University College (University of Waterloo). Craig has participated in anti-capitalist, queer/trans* liberation movements and movements for migrant justice and in support of Indigenous sovereignty for over a decade in Toronto, Three Fires Confederacy, Haudenosaunee, and Huron-Wyandot territories. They are the author of Unsettling the Commons: Social Movements Within, Against, and Beyond Settler Colonialism and the centre fielder for the Rouge River Blush in the Field of Dreamers Cooperative Softball Association.
Contact:
craig.fortier@uwaterloo.ca
Rania El Mugammar
Session Title:
"Islam & Blackness: Between History and Memory"
Description: This workshop explores the intersection of Islam and Blackness from a historical and present day perspective. Islamophobia and Anti Black Racism in the lived experience of Black Muslims, as well as Anti-Blackness and in Muslim communities and spaces will be examined. Models for inclusion, resistance and resilience are central to the themes of the workshop. This workshop uses a queer positive, gender affirming, anti-oppressive framework to situate the intersectional experiences of diverse Black Muslims within a larger power structure. Gendered Islamophobia and Islamophobia in non Muslim Black communities will also be explored.
Bio:
Rania El Mugammar is a Sudanese artist, anti-oppression consultant, and liberation educator based in Toronto. Rania's artistic and community work is deeply rooted in Black Liberation, Rania is a published writer, award winning organizer, speaker, arts educator, and multidisciplinary performer.
Contact:
Facebook: /raniawrites
Twitter: @raniawrites
Instagram: @rania.writes
Mike & Ophelia Lazaridis Quantum Nano Centre
200 University Avenue West Waterloo, ON N2L 3G1 CA
Tickets
| Type | Price |
| --- | --- |
| Conference Ticket | Free |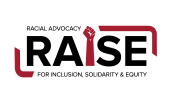 RAISE
RAISE works to partner with the University of Waterloo to acknowledge and address the impacts of racism and xenophobia, using an anti-oppression approach to dismantle systemic barriers that limit the success and experiences of students on campus.