Columbia Icefield Field House Grand Opening & President's Welcome BBQ
Columbia Icefield (CIF)

- Field House

Tuesday, Sep 17, 2019 at 11:00 AM EDT



University of Waterloo President and Vice-Chancellor Feridun Hamdullahpur and the Department of Athletics and Recreation invite you to celebrate the grand opening of the Columbia Icefield Field House (CIF Field House) on Tuesday, September 17. A celebration of the new Athletics & Recreation space, the 65,000 square foot project constructed just north of Warrior Field will be officially unveiled during a formal presentation and ceremony at 11 a.m.

Following the ceremony, guests and the greater campus community are invited to stay and attend the President's Welcome Barbecue happening on Warrior Field from 11:30 a.m. to 1:30 p.m. Complimentary food and beverage will be served.

In addition to the ceremony, a range of free drop-in recreation activities will take place from 9 a.m. to 5 p.m. in the CIF Field House for members of the University community to enjoy.

Paid parking is available in Lot W located at the corner of Columbia St. and Hagey Blvd.
Columbia Icefield (CIF)
-
Field House
220 Columbia Street West Waterloo, ON N2L 0A1 CA
Tickets
| Type | Price |
| --- | --- |
| General Admission | Free |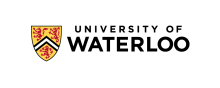 University of Waterloo
The University of Waterloo is Canada's top innovation university. With more than 36,000 students we are home to the world's largest co-operative education system of its kind. Our unmatched entrepreneurial culture, combined with an intensive focus on research, powers one of the top innovation hubs in the world. Find out more at uwaterloo.ca.