StoryCamp
University of Waterloo Stratford School of Interaction Design and Business

Saturday, Nov 16, 2019 at 8:00 AM EST



Whether you are a designer, marketer or aspiring entrepreneur, success depends on your ability to tell great stories. Stories create empathy, make connections and clarify meaning.

This event runs from 8:00 AM - 11:00 PM.

In this unique 1-day skills camp you will:
Work with print, digital and oral media to enhance user experience
Energize your practice and expand your network
Receive mentorship from industry experts
Level-up your portfolio with new focus and meaning
Find more details about StoryCamp here.

Join students from different majors who want to amplify their discipline through engaging narratives. StoryCamp will bring together over 100 students for a day of exploration, collaboration and creation!

*Food and transportation between the Waterloo Campus and the Stratford School provided.
** A $10.00 deposit is required for registration, the deposit will be refunded upon your event attendance.
University of Waterloo Stratford School of Interaction Design and Business
125 Saint Patrick Street Stratford, ON N5A 2L5 CA
Tickets
| Type | Price |
| --- | --- |
| Stratford School Student | $10.00 |
| UWaterloo Main Campus Student | $10.00 |
| Other Institution | $10.00 |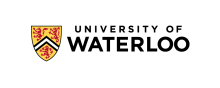 University of Waterloo
The University of Waterloo is Canada's top innovation university. With more than 36,000 students we are home to the world's largest co-operative education system of its kind. Our unmatched entrepreneurial culture, combined with an intensive focus on research, powers one of the top innovation hubs in the world. Find out more at uwaterloo.ca.