National Day of Remembrance and Action on Violence Against Women
Engineering 7 (E7)

- Second Floor Atrium

Friday, Dec 6, 2019 at 10:30 AM EST

{ "name":"National Day of Remembrance and Action on Violence Against Women", "description": "https://ticketfi.com/3538/national-day-of-remembrance-and-action-on-violence-against-women", "startDate":"2019-12-06", "endDate":"2019-12-06", "startTime":"10:30", "endTime":"11:30", "location":"", "label":"Add to Calendar", "options":[ "Apple", "Google", "iCal", "Microsoft365", "Outlook.com", "Yahoo" ], "timeZone":"US/Eastern", "trigger":"click", "inline":true, "listStyle":"modal", "iCalFileName":"invite.ics" }



Canada changed forever on December 6, 1989 when 14 young women were murdered in a gender-based act of violence at l'École Polytechnique de Montréal.

This year we will honour the 30th anniversary by coming together as a campus and as a nation for the National Day of Remembrance and Action on Violence Against Women. This day is not only an opportunity to reflect and honour the lost lives of 14 young women, but to also consider and take action against violence that people who identify as women in our communities face to this day.

To remember and honour those tragically lost 30 years ago, the University of Waterloo is hosting a special ceremony of remembrance.

In addition to our annual ceremony, the University of Waterloo is proud to participate alongside thirteen other universities in a nationwide memorial of the 30th anniversary. Each university will shine a beam of light into the sky to honour and remember the 14 young women. You will find the beam stationed outside of Engineering 5 (E5), beginning at 5:00 p.m. As you pass by the light, we ask that you pay tribute with a moment of silence.

Engineering 7 (E7)
-
Second Floor Atrium
200 University Avenue West Waterloo, ON N2L 3E9 CA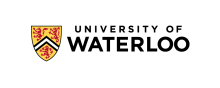 University of Waterloo
The University of Waterloo is Canada's top innovation university. With more than 36,000 students we are home to the world's largest co-operative education system of its kind. Our unmatched entrepreneurial culture, combined with an intensive focus on research, powers one of the top innovation hubs in the world. Find out more at uwaterloo.ca.