Waterloo Innovation Summit | Reset. Rebuild. Rebound.
Wednesday, Jul 22, 2020 at 9:00 AM - 10:00 AM EDT



Join Forbes CCO and Editor, Randall Lane, as he explores how talent and innovation collide in the race to reset today's workforce and rebuild economies.
This timely, multi-part virtual summit brings together provocative thought-leaders and successful entrepreneurs to spark debate and ignite ideas on what it will take to thrive in a post-pandemic world.
---
The digital revolution was well underway when the global pandemic hit, accelerating the need for change. With no sector or industry immune to its impact, most organizations now look to reset, rebuild and rebound.
Attracting trailblazers in industry, government and research, the Waterloo Innovation Summit offers a no-holds barred immersion into technology, disruption and emerging trends.
We invite you to join our free, two part series, online with host, keynote and moderator:
Randall Lane
CCO and Editor, Forbes

Lane will sit down with top leaders, and Forbes 30 under 30 connectors, to hear about the 
innovative strategies leading to their organization's success. 
---
Event one: Reset. Rebuild. Rebound. | The talent imperative
July 22, 2020 | 9:00 a.m. - 10:00 a.m. (EST)
The COVID crisis exposed the critical need of a resilient and adaptable workforce in the face of disruption. Attracting and retaining highly-skilled talent has quickly become a top priority across organizations in all sectors as they seek to get better, faster. Join global experts and successful entrepreneurs as they dive into the talent imperative.
Speakers:
Martin Basiri, Co-Founder and CEO, Applyboard
Michael Litt, Co-Founder and CEO, Vidyard
Norah McRae, Associate Provost, Co-operative and Experiential Education, University of Waterloo
Sandra Banks, Vice-President, Univesrity Relations University of Waterloo
---
Event two: Reset. Rebuild. Rebound. | The innovation imperative
August 19, 2020 | 9:00 a.m. - 10:00 a.m. (EST)
During this pandemic of unimaginable scale and disruption, we also find ourselves in the midst of a second crisis — a global economic recession. While government leaders and policymakers make strategic decisions to navigate this downturn, we set our sights on the critical role innovation and entrepreneurship will play in driving the future economy of Canada.
Speakers:
speaker announcements coming soon

Register now to engage and collide with allies and collaborators from around the world. We'll tap into collective genius to turn insights into actions in a virtual series that explores and decodes the forces of change ushering in the next normal and helping your organization to get better faster.
Available Online Only
Instructions will be sent out via email after registration.
Tickets
| Type | Price |
| --- | --- |
| Event one | July 22, 2020 | Free |
| Event two | August 19, 2020 | Free |
| Register for events one + two | Free |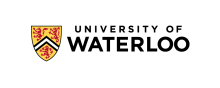 University of Waterloo
The University of Waterloo is Canada's top innovation university. With more than 36,000 students we are home to the world's largest co-operative education system of its kind. Our unmatched entrepreneurial culture, combined with an intensive focus on research, powers one of the top innovation hubs in the world. Find out more at uwaterloo.ca.