ME! Poetry Slam
Thursday, Nov 24, 2022 at 7:00 PM - 9:00 PM EST

{ "name":"ME! Poetry Slam", "description": "https://ticketfi.com/4834/me-poetry-slam", "startDate":"2022-11-24", "endDate":"2022-11-24", "startTime":"19:00", "endTime":"21:00", "location":"200 University Ave W Waterloo ON N2L 3G1 Canada", "label":"Add to Calendar", "options":[ "Apple", "Google", "iCal", "Microsoft365", "Outlook.com", "Yahoo" ], "timeZone":"US/Eastern", "trigger":"click", "inline":true, "listStyle":"modal", "iCalFileName":"invite.ics" }




SHARE WHAT MAKES YOU, YOU!
The ME! Poetry Slam is an opportunity for you to celebrate yourself. Share your poetry, short stories, songs, and artworks in a safe and supportive environment. This is a chance to accept ourselves, quirks and all. Share your stories and bond with others over shared experiences.

Join us in the SLC Black and Gold room on November 24 from 7pm-9pm for a fun filled night of art!
SLC Black and Gold Room
200 University Avenue West Waterloo, ON N2L 3G1 CA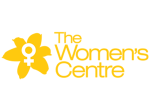 Women's Centre
The Women's Centre aims to provide a female-positive and supportive environment on campus for all women and trans* folks. We're run by dedicated student volunteers that help create a safe space for everyone. We hold workshops, events film screenings, and campaigns to educate on various issues through an intersectional feminist lens.

The Centre provides students with sexual health resources such as condoms, pads and pregnancy tests. We have peer support hours where students can drop by for support on any and all issues. The Women's Centre also has an extensive library of over 900 books that cover a variety of topics surrounding all women and trans women including plays, poetry, queer theory, indigenous, philosophy/religion/spirituality and employment/education/economy! Subscriptions to magazines such as Bitch and Herizons are available. Make sure to stop by the Centre and come visit us!

We pride ourselves on being intersectional and providing a safe space for students to go; everyone is welcome at the Women's Centre!

Get updates on what we're up to @uwwomenscentre on Instagram and check our Facebook Page for updated office hours!